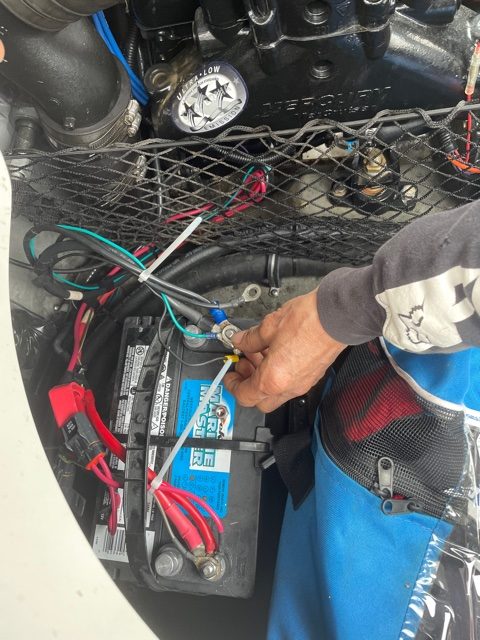 Anstruther Marina stores boats from Anstruther Lake, Jack Lake, Chandos Lake and all over the Kawarthas. These boats were either brought to us or were picked up from their owners back in the fall of 2020 for winterizing and storage and are just now coming out of storage.
The lakes are thawed so bring on Boating season … all staff are in prep mode … shrinkwrap is coming off, windows and seats are getting washed and the floors vacuumed. This is all after the mechanical team finishes summerizing boats, connecting batteries and water testing to make sure there are no unexpected issues. Is the horn not working? Bilge pump not working? These are just a few of the many checks that are happening now. In addition, if there are any concerns after the water test, you will be contacted and given options for service.
If your boat was here through the winter, there is a queue so please give us at least two weeks notice and we will call you when it's ready.