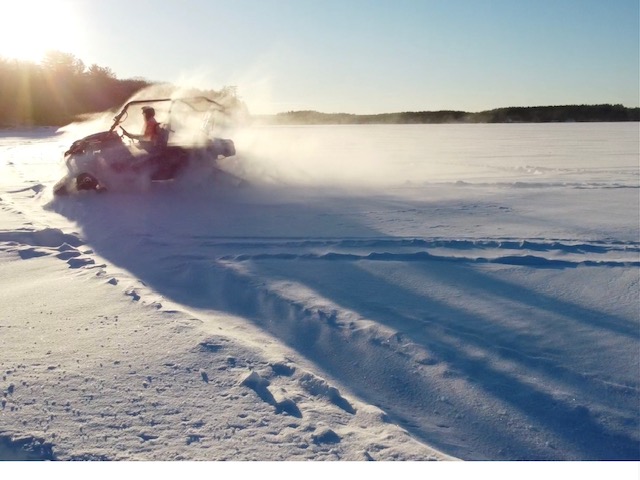 Tracks are a great winter accessory, you will go anywhere.  Can you put tracks on a side-by-side?  Absolutely.  This new Kawasaki Teryx 4 had tracks installed yesterday. and we took it out for a test drive.  A Kawasaki Mule is on our schedule for today.  We also have tracks for ATVs.
You have a 4 season machine and the tracks will make it easier to get through the snow, tracks are installed in the early winter and then replaced with the tires in the spring when the snow is gone.
Demand is high, tracks ARE popular and we do sell out, order yours now.