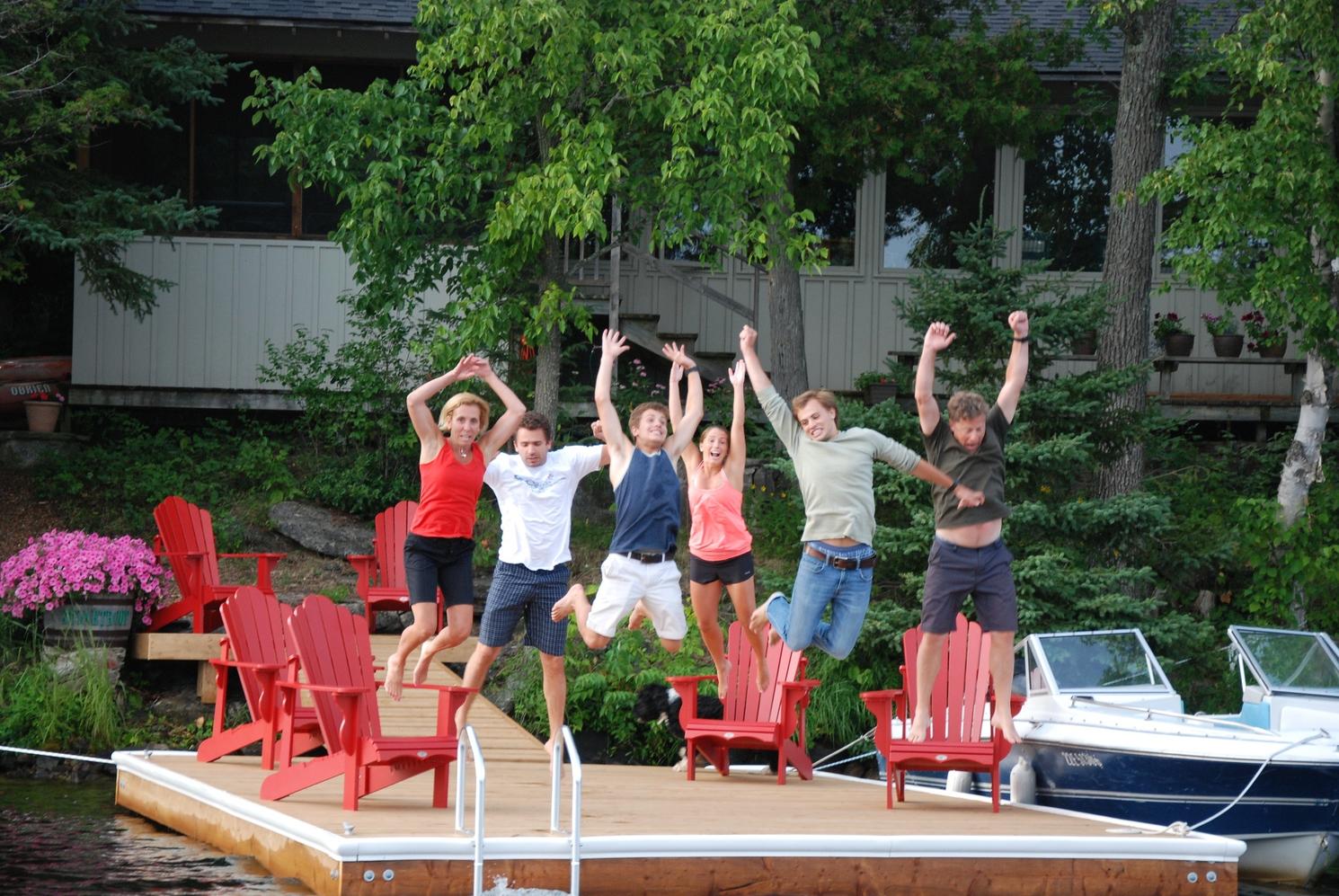 Condition: New vehicle
Manufacturer: Anstruther Marina
Model: CUSTOM DESIGN 14'x20' Rectangle
Year: 2023
Stock #: CUSTOM14X20 23
Type: Hand-crafted wooden
Notes:
2023 - NOW BOOKING

The photo is a sample of what a 14'x20' dock looks like. This beautiful 14'x20' dock is built with sienna pressure treated lumber with a swim ladder and bumper along all edges and at the corners, this protects the dock and boat from bumps. There is also a small shore platform that the ramp connects to.

Can you tell this family loves their new dock?

We received this photo from this happy family after they'd had a chance to spend spend time on their new dock, they staged the photo to show how happy they were with it and asked us to use the photo when showing others so they could visualize a dock in front of their cottage. The photo makes us smile every time we see it. This photo is what cottage living is all about - spending time with the family outdoors.

So while the photo is of a 14'x20' dock...a 12'x20' or 16'x20' would actually be more efficient because of the lengths that lumber is sold so these sizes would minimize lumber waste (and cost) but if a specific size is required, we can build it, sometime there are size restrictions due to environmental limitations (rocks etc). Would a little smaller or a little bigger than this photo work for you?

Your dock is one of the most important elements of your cottage-it's the place where many cottage memories are made. Your dock is also a long term improvement so it should last a long time. Your dock means spending time with your family and friends, it means fishing with your family and it means watching a morning sunrise before anyone else is awake. Your dock is where your kids liearn to swim and where you escape with a cup of coffee and a good book. Your dock is your retreat from the worries of the city and your waterfront makes a statement to all those lucky enough for an invitation.

Anstruther Marina can build a dock worthy of those memories. Give us a call so we can start your new dock. We can install and deliver to all areas in the Kawarthas and beyond including Bancroft, Coe Hill, Peterborough, Lakefield, Young's Point, Burleigh Falls and of course Apsley.

Anstruther Marina has been building docks in Apsley for many years. Anstruther Marina's hand crafted docks are built stronger and are made more durable than some others because of the quality of the lumber and hardware that we use. Our design is also much sturdier because it includes skirting to improve both the strength and esthetics. And - we don't cut corners. We build it right.

We build your dock from the same material we use on our own docks. We use only commercial grade galvanized hardware and roto-molded foam filled floats from Eagle, the brand that makes the best float available. Our team of carpenters use 2x6 rather than 5/4 deckboards, adding significant strength which will last longer.

Personalize your dock with options such as bumpers, a swim ladder and a SUP/Kayak rack. Do you have a Jet Ski? Lets configure a ShorePort into the design for fast and easy access to get out on the water.

Your dock makes a statement to all those lucky enough for an invitation for a summer visit. Is your dock ready to host those visits?

We can work with your budget, call us at 705-656-4783 to schedule a site visit and to discuss the design possibilities.