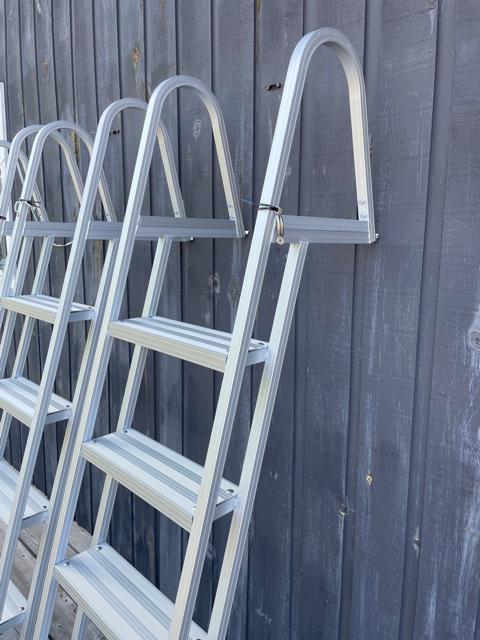 Condition: New vehicle
Manufacturer: Anstruther Marina
Model: Ladder 5 step
Year: 2023
Stock #: DOCK LADDER 5 STEP ALUMINUM 2201
Type: PWC & Dock accessories
Notes:
ALUMINUM DOCK LADDER with 5 STEPS

GO JUMP IN THE LAKE! You can climb back out very easily on this 5 step aluminum dock ladder. Your dock does not have to be utilitarian, it CAN be more than just for tying up your boat. Get the kids in the water, that's what spending time at the cottage is all about.

THIS 5 STEP DOCK LADDER can be mounted to pretty much any dock whether aluminum or wood. The wide steps on this ladder are comfortable on your feet when climbing down to the water and getting back out of the water, most ladders have narrower steps making it uncomfortable on the feet.

THIS PROMOTIONAL PRICING IS ONLY AVAILABLE FOR A LIMITED TIME...compare and save, you could pay as much as 40% more at other stores.

ANSTRUTHER MARINA is located in Apsley, about an hour north of Peterborough. We are sold out but will be taking delivery of more ladders in the Spring of 2023. Call 705-656-4783 for yours!