Kawasaki introduces a brand-new lineup of standing, 3-passenger and 3-passenger supercharged Jet Skis. The eagle-eyed Jet Skis enthusiasts will notice that Kawasaki kept things simple and quite similar to last year's models, except for some new colours. This year, the Ultra 310 series returns along with the Ultra 310LX, the Ultra 310R, the Ultra LX and finally, the Kawasaki Ultra LX.
2021 Kawasaki Ultra 310LX
Starting at $23,399, the Ultra 310LX is made up of the most powerful production personal watercraft ever. With 3-passenger seating and premium technology, this Jet Ski is built for anything from leisurely cruises on the lake to off-shore races across the ocean. Its class-leading fuel capacity and storage will be much appreciated for all-day fun on the water.
Get to know the Kawasaki Ultra 310LX.
2021 Kawasaki Ultra 310R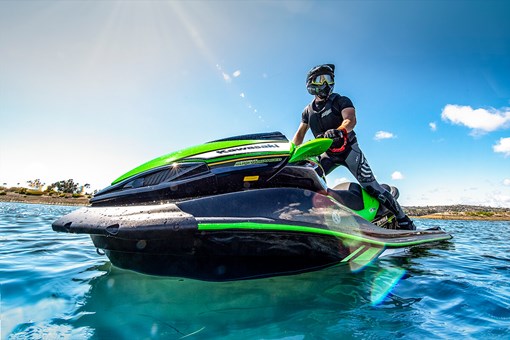 Starting at $16,499, the Kawasaki Jet Ski Ultra 310R personal watercraft (PWC) is the perfect prescription for adventurous riders seeking a pure adrenaline rush on the water. Based on Kawasaki's popular Jet Ski Ultra 310X, the new R-model draws from decades of Kawasaki's championship-winning PWC racing experience to create the ultimate "sport" personal watercraft that's ideal for hard core recreation and racing. New to the flagship line-up is the Ultra 310R. The sport model is equipped with an 18-position handlebar and a sports seat – both designed for hard sport riding.
2021 Kawasaki Ultra 310X
Starting at $20,799, the thrilling ride offered by the Jet Ski Ultra 310X personal watercraft starts with class-leading performance and advanced technology. Fuelled by a 1,498cc four-cylinder supercharged engine, the Jet Ski Ultra 310X is boosted by an Eaton Twin Vortices Series (TVS) supercharger for breathtaking power. With three-passenger seating and 20.6-gallon fuel capacity, you'll have the best time on the water aboard the Jet Ski Ultra 310X.
Check out the Kawasaki Ultra 310X.
2021 Kawasaki Ultra LX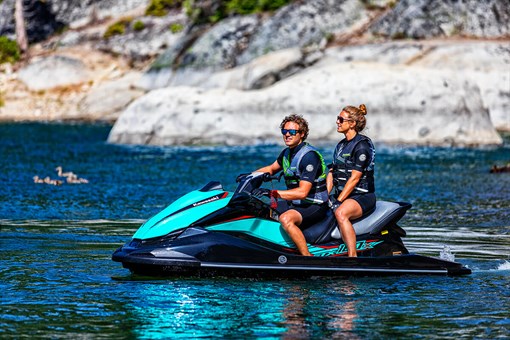 With the ultimate combination of a 1,498cc engine and 5-way adjustable handlebar, the Kawasaki Jet Ski Ultra LX is the choice for discerning watercraft enthusiasts. All-day outings are made easy with the convenience of its sealed, industry-leading storage capacity of 56 gallons (212 litres). Starting at $15,699, be sure to have everything you need to enjoy yourself!
Curious to know more? See all there is to know about the Kawasaki Ultra LX.