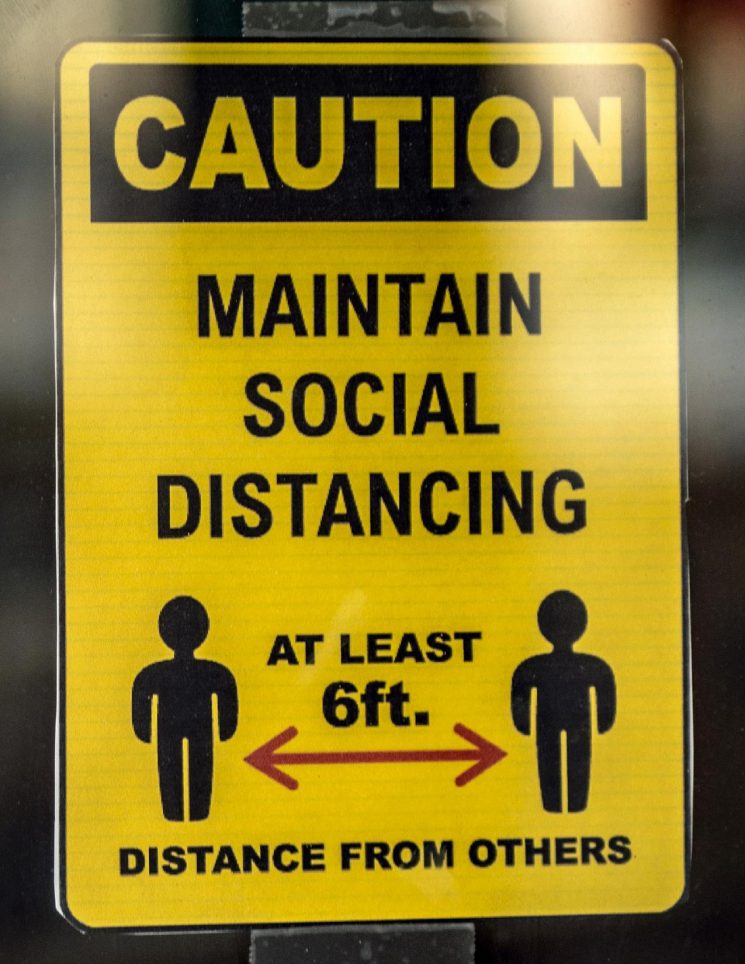 Hey Doug Ford – let's be clear – is that possible?
We are all worried.  This pandemic is serious, we all understand this and yes, Ford absolutely has a tough job especially right now.  But, if there is going to be a lockdown, we need to understand the rules or the rules won't be followed as intended.  The rules are flawed because they are contradictory and the definitions are unclear.  There was even the initial appearance of a bringing back a form of carding.  We've been since told that the interpretation was not the intent.  Lets be more clear on the intent of it all then please.  Credit to the Ford Government in that it did at least acknowledge communication failings yesterday.  But that doesn't help.
After many attempts to reach the hotline since Friday, I FINALLY connected on Monday, they had no answers to the outstanding questions beyond guiding me to applicable sections for 'self interpretation'.   Seems like every time Ford gets in front of a microphone to announce a new lockdown, I need to carve out hours to spend hours on the phone with various agencies to clarify his decree.
We all want to do the right thing because its the right thing to do for ourselves and others.  We all have to do our part to minimize the burden on the health care system.
As a business, we cannot sit in a holding pattern indefinitely so we carry on (with COVID protocol).  From the business perspective, we are absolutely willing to follow the rules as long as we understand the rules. It IS possible for the Ford Government to be clear(er) on messaging…but they just aren't going there.  And…now they've done it again with the announcement Friday being such a wide open Pandora's box of interpretation.
Initially, the interpretation suggested that we would be in breach of the Regulation if we released a boat to anyone who was not water-access. Clearly clarification was needed.
So we get this at the end of the day on a Friday…Seriously?  Bad timing for a confusing announcement.  And that was April 17…this is being posted on April 21…that's how long we've been figuring this mess out.
The Province has a hotline number for businesses but it is overwhelmed with calls making it impossible to connect.  So, apparently we aren't the only ones confused.  Last year, the hotline representatives' only 'advice' was to tell us to check the list of exemptions to see if we fit and advised that if we still weren't clear,  we should seek legal counsel for advice.  Really?
So folks… all of this is important to you, not just us.  What we've figured out is that it appears that marinas may;
remain open in terms of fuel/service/repair and curbside sales all assuming we follow COVID protocol.  All is good there. 
release boats to water access properties to allow those clients to get to their property.  All is good on that one too. 
It does not say that boats may not be delivered or be picked up curbside.  But it doesn't say they can't.
Under this legislation, we the Marina  may repair and service boats and watercraft.
We may sell anything via curbside.
So… we WILL continue to prep boats within the COVID protocol.  On completion, boats belonging to water access customers on Anstruther will be secured at the slip to await their owners visit, we will call you when your boat is ready.  Non water access clients will be called when their boat is ready and may book an appointment for either pickup or delivery.
The unclear Regulation requires that the the person who operates the marina may not permit it to be used for recreational boating purposes.  So, there will be no rentals and there will be no transient boat launches occurring through the marina.
Cottagers are confused… You're not alone
Some cottagers interpreted Friday's announcement that they may come for 24 hours or less.  Others cancelled plans to come fearing a $750 fine if they come and others just don't care anymore and plan to come with groceries and stay put at their cottage to rake leaves and set up the plumbing.  We sympathize with the confusion.
It would appear that those that thought they could come for 24 hours to a cottage that they own are correct.  This allows time to check on it's condition after the winter.  Should a longer visit be preferred, it must be for at least 14 days.   Cottagers should reach out to FOCA, the Federation of Cottager Associations for perhaps some guidance and FOCA will get in line behind every other confused advocate.